So you want to buy a house?
It's always an adventure to jump into a big pool of water, but wisdom dictates that you check out a few things first: like the depth of the pool, the temperature, and whether or not you can swim before you should buy a house!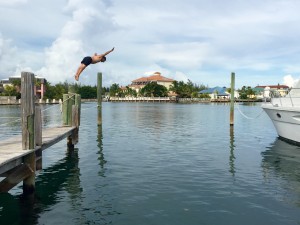 So, when you are ready to buy your first home, here are a few pointers which may help you along the way…
Do take a longterm approach to what it is you want to buy. This is a serious purchase and is not like buying and selling stocks. Real Estate is not a liquid asset. It's conversion back into hard dollars can take months and months and if you did not plan well, you may not be able to sell it quickly or convert it back to any cash at all.
Do always think RESALE!  If there is something of concern to you today, that issue could be 10 X's worse in 10 years when you want to sell. Think ahead.
Don't buy a house because you love the furniture and decorating inside. It will be going away soon. On the contrary, don't pass on a house because your Grandma's dining set doesn't fit into the dining room. Furniture can easily be changed. The location, amenities and floor plan are tough to change.
Do visit the neighborhood a number to times. Morning, evening and weekends. Consider the street parking, children, bikes, parties, dog barking,  noise levels….
Do set a realistic budget with a lender, and obtain a pre-approval before even putting your toe in the water. And don't go overboard! You may qualify for a $750,000 house, but look at what that payment means to your monthly budget. Perhaps you can find what you want in the $650,000 range and still have money left over each month in your entertainment budget.
Do obtain a professional home inspection. It is the wisest advice I can give you, and well worth the price for how much you can learn about this very large, important purchase. You might even change your mind and find a different pond to jump into!
This is just a partial list of things to think about before you buy a house. Having worked with buyers for over 27 years, and bought and sold many properties, I know that the experience of a professional will help you avoid the pools too shallow, the currents too strong, and show you how to be properly dressed for your first plunge!
And "Always Expect the Best!"