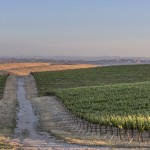 2015 3rd Quarter North County Real Estate Review 
Sales of residential single family properties increased year over year by 30%.  The average price of sold homes bumped up 3.6% to $375,000, on a year to year basis.  But the supply of homes for sale continues to trend downward.  Reasons for this are the lack of viable replacement properties for the sellers, still not enough equity to allow a seller to move on or upgrade, and the current worry over our inconsistent economy.
Homes for sale in South Atascadero are in strong demand.  South Atascadero is providing a quality, lower cost opportunity for San Luis Obispo employees.  Demand for homes in Paso Robles is steady up to $500,000.  An important component in the demand for Paso Robles homes, especially on the Westside, is investor appetite for vacation rentals.  Most of these investors are from the Bay Area.  And Templeton demand is strong up to $600,000, that demand being fueled largely by families seeking the Templeton School District.
Having said that, both the Paso Robles and Atascadero School Districts are making many changes to win back the trust and admiration of the parents of school age children.  They are leaping forward in very positive ways with improved programs, training, and accelerated programs.  Competition is good fort he marketplace just as it is proving to be for our school districts.
Quality is the common denominator driving demand for San Luis Obispo properties.
Million dollar higher end homes are lagging behind in sales as compared to 2014.  Supply of big dollar homes is also dropping as sellers wait to see more market activity.  Most of these homes are selling below replacement cost.  We are now beginning to see investors looking at trophy properties for vacation rentals.
The drought and the uncertainty of the yet to be renewed water ordinance has muddied the picture for agricultural properties.  There is so much talk about the water situation that people, buyers and sellers, are tentative.  Grape prices are still strong for most varietals and this years's crop only highlighted that pricing situation.
No one knows the future, but here is one likely scenario.  Whatever ordinance and/or district is ultimately enacted, it will restrict all new irrigated plantings.  Existing planted vineyards will be more valuable versus replacement cost.  If we have big rain and a defined ordinance, the agricultural situation will improve.  Right now it takes 6-9 months to get a well drilled on raw land.  Obsiously that time frame has curtailed demand for raw land parcels.  Certainly there will be new building and planting restrictions and costs that will further complicate the raw land situation.
Our hotels and restaurants continue to do well in a competitive environment.  I think the success of the Golden Hill/46 Intersection is a great example of how far we have come as a community.  Take time to stop by the newest hotel on Buena Vista just south of Cuesta College.  It's a top class facility.  Our local leadership and citizens have gone a long way to create and prepare for a continued bright future.
Quality never goes out of style.  Our community has worked with our wine and Ag community to create a destination location for outsiders to enjoy and the locals to prosper.  People come to visit, spend money, and then leave.  As long as we remain a quality product, this community will move forward.
"Always Expect the Best!"